Alright, it's been way too long since I did this. Put simply, between last Summer and now, "What's Happening" has been… a lot. It's primarily fallen under either performing or theatrical sound design, so I'll lay out this post with that in mind. Here it is:
Performing
Rachmaninoff's "All-Night Vigil" with the Metropolitan Chorale
November brought my first concert of the season with the Metropolitan Chorale. We sang to a packed house at First Church in Cambridge, MA.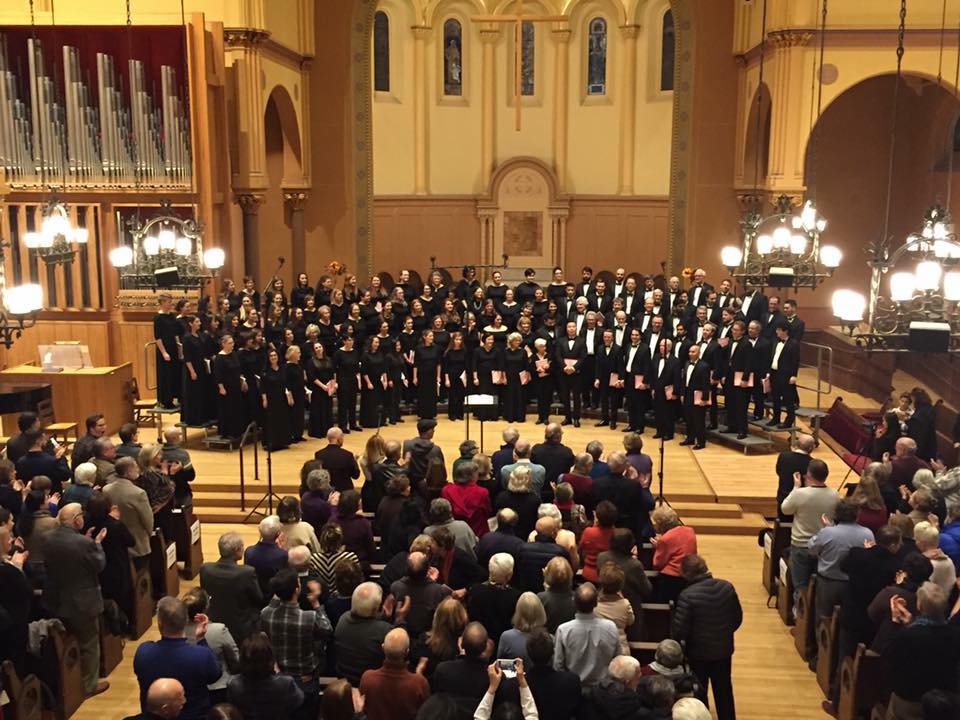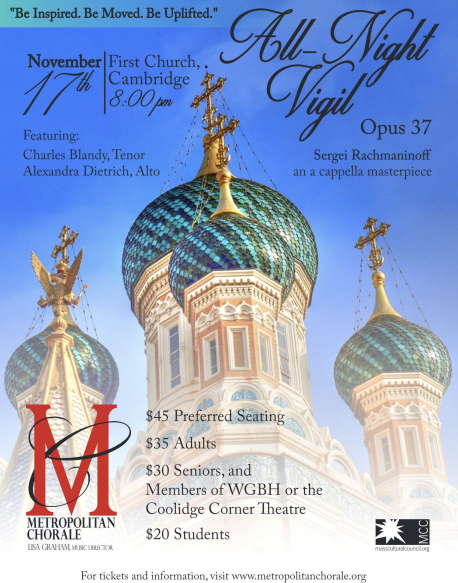 Accepted into Vox Futura
The fall of 2017 also saw me audition for, and added to, the roster of Vox Futura, "New England's Premier Recording Choir"! I'm very much looking forward to whatever upcoming projects I'll be able to participate in.

Holiday Pops Tour 2017 with the Boston Pops Orchestra
For my 3rd year, I traveled with a group of other singers with the Metropolitan Chorale on the Boston Pops Holiday Tour. This year we hit 5 cities – Worcester (MA), Lowell (MA), Providence (RI), Storrs (CT), and Manchester (NH). A blast as always! And of course, the obligatory selfie with Keith Lockhart..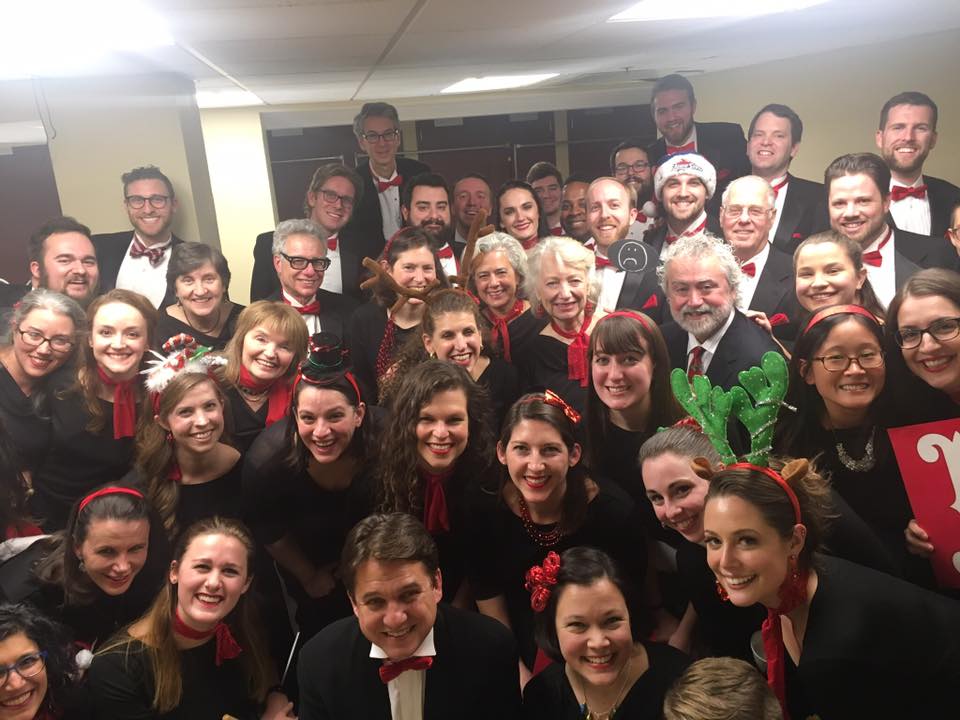 Christmas Concert at the St. Botolph Club
This has been one of my favorite activities over the past couple of year, performing in a small chamber group for members of the St. Botolph Club.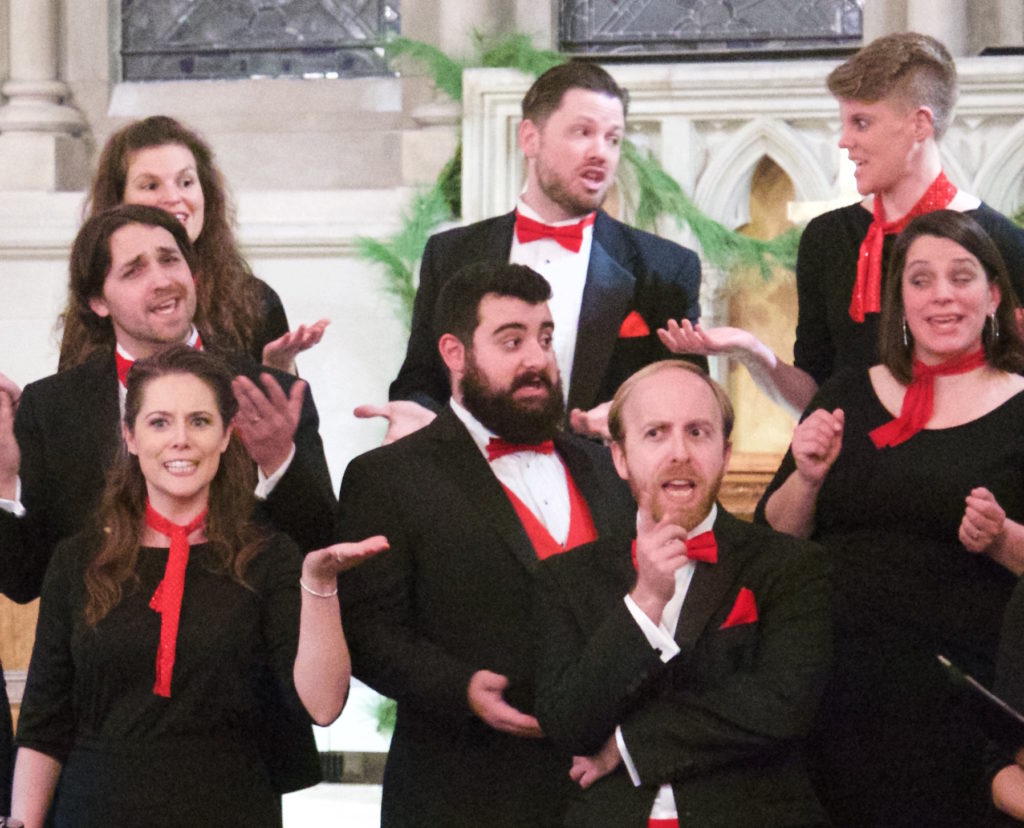 Sound Design
Disgraced
The Umbrella Community Arts Center (Concord, MA)
My first sound design gig of the 2017-2018 season began with Disgraced, by Ayad Akhtar. This play explores cultural identity, the nature of an American culture and being (or not) an immigrant, specifically through the lens of characters from Pakistan.
I approached this show wanting to pick music which was modern, and exhibited a mix of western and typically American musical influence with some Pakistani styles and performers. Although this isn't all of the music I listened to (some of it wasn't available on Spotify), it at least gives you an idea.
Proof
The Nora Theatre Company (Central Square Theatre, Cambridge, MA)
Next up was David Auburn's play Proof. The show itself deals with family relationships, time sacrificed taking care of loved ones, and the nature of what is passed on between generations. I highly recommend giving it a read. My original concept was to focus on modern music, either jazz or electronic compositions which featured slightly off-beat rhythms, ideally in sets of beats by prime number (primes are a big plot point). In the end, most of the music I chose really flowed, and focused on the emotion of the moment. I ended up with less jazz, and more piano/strings focused pieces which often featured electronic manipulation, prepared piano, or were otherwise non-traditional.
The show opened in January, and I've gotten a couple mentions in reviews:
"The show's production values are high; the world the actors inhabit feels autumnal and real… Grant Furgiuele's piano-driven music cues and sound design generate the proper tensions and releases."

– Kamela Dolinova, The Arts Fuse (artsfuse.org)
"Grant Furgiuele's jazzy sound design punctuates the action nicely."

– Michele Markarian, The Theater Mirror (theatermirror.net)
Here's the music I put together. Give it a listen, and then go see the show!
An Education in Prudence
Open Theatre Project (St. John's Episcopal Church, Jamaica Plain, MA)
This is a brand new play by Stefan Lanfer (and this performance is the world premier). It explores the story of Prudence Crandall, a real-life schoolteacher in 1830's Canterbury, CT, who decides to begin accepting girls of color to her school, and the fallout from this decision. It's setup as a play-within-a-play, the internal play being put on by high-schoolers visiting the schoolhouse on a field trip. The play makes clear parallels between the struggles of people of color today, and the struggles then, even for those people born free in the northern States. Through this story we, as the viewers, grapple with the paradox of how far we've come as a society, and yet how little has changed.
I hope you enjoy the music here — it's a mix of old and new, good feelings and bad, the messages of which have seemingly stayed constant despite vastly different artistic styles and time periods.
The show opens this week, on Friday, February 9th. For more information, check out Open Theatre Project's web site.
Coming Soon
In the coming weeks, I'll have plenty more going on.. singing the Faure Requiem with a collection of church choirs, sound designing a soon to open show, Marjorie Prime with the Hovey Players, and running sound at Riverside Theatre Works for a couple of their upcoming shows. Hopefully I'll be a bit more diligent in posting about those… I guess we'll see. After that.. it'll be off to New York again for another summer of classes!
Think I'm staying busy enough?